Experience the
Educe Difference
Expertise matters—technology, industry, business—and Educe checks all the boxes. But where do we really shine? The experience we provide our clients and the relationships we build along the way.
We transform talent management for growing Fortune 500 businesses, higher education institutions, and public sector organizations by guiding them to leverage technology more strategically.
We Speak Technology and Business
You rely on our partners' technology platforms to power your talent management strategy. We translate your strategy to the platform, prioritizing the outcomes most important to your business.
Plan. Launch. Learn. Thrive.
We support talent management strategy and technology needs at all stages of your HR transformation journey.
Talent Software and Custom Development Solutions
We build software to enhance the overall experience of your audience and administrators.
Expertise Serving High Consequence Industries
We understand the high stakes nature of your industry and the importance of having modern talent management processes and systems to support your business.
Educe has earned a reputation for delivering
transparent, trusted, and candid advice.
Compensation
March 29, 2023
Compensation practices vary based on a company's size and industry. However, one rule remains the same when switching compensation…
Organizations frequently make significant investments to create or procure impressive training content. But creating and providing top quality content…
Learning
February 28, 2023
Operating in a highly regulated industry, the learning and development departments of public accounting firms have a challenging objective…
"As an organization looks to the future, giving HR a seat at the table enables alignment and the ability…
In this eBook, we explore the four main components needed to develop an effective cross-module coordination strategy.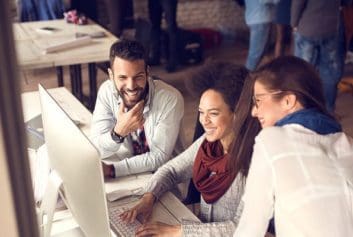 In this eBook, we explore the various ways teams can optimize their talent management system.
Take your career to new heights with an award-winning company.